Today at church we got to have a special lesson with all the women and girls 12 and older. We discussed the importance of the scriptures and scripture study. It was a really convicting meeting, reminding me of how life just seems to go better when you take a little time out to read the scriptures each day.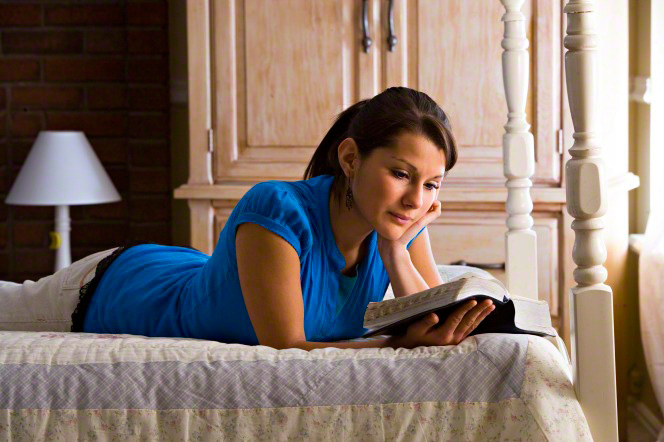 Two great ideas really stood out to me during the meeting. The first was the commandment given to us by Ezra Taft Benson to
"flood the earth" with the scriptures
. One woman made an interesting comment -
"You must first fill yourself before you can overflow and help flood the earth."
And, just as I got to thinking about how this is all nice but I just don't have time to sit down and read, this comment: "If you're too busy to study God's word, you're busier than God intends for you to be." We went on to discuss how to 'weed out' those things we are doing that make us too busy to put God first.
So, while I'm participating in this challenge to be more disciplined and start positive habits, one of these will be to read the scriptures every day. Hopefully to read from the real paper book. If not, then
on the computer
or on my
phone app
. If I can't do that, listening to it (as a last resort). I do try to listen to or read the scriptures as often as possible, but since the prince has been growing up and demanding more attention, I have fallen out of my daily habit. It's time to get back on track!
This post was linked up to: